Tamponing with a sponge
Padding is one of the easier ways to create decorative effects using two or more colors. We choose the first top color and prepare the glaze. We dip the natural sponge in the azure and squeeze out its excess. We apply the glaze to the wall with brushing movements, to get uneven, mottled effect. We paint the entire wall like this and let it dry if we want, we can also apply a second layer of a different color in this way.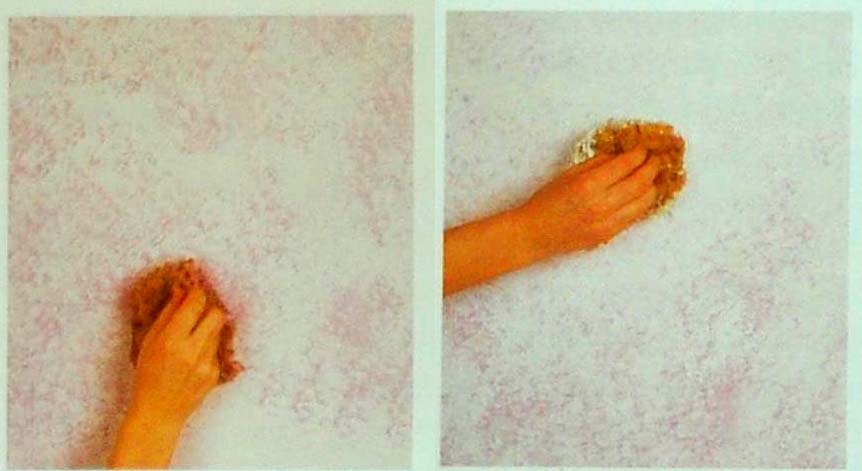 How to achieve the effect
1 Apply a primer emulsion paint and let it dry. Immerse the natural sponge in the glaze and gently apply it to the wall.
2 When the first layer applied with a sponge dries, we reach for a new one, a clean piece of sponge and repeat the tampon with the second color, to make the first less distinct.