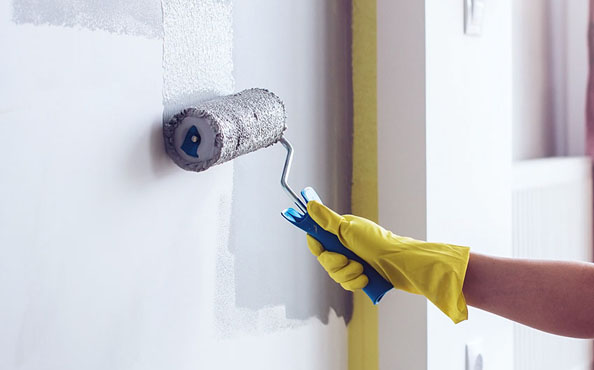 The method of applying the paint depends mainly on us. We will need brushes of various sizes as well as paint rollers and floats. The kit should also include some specialized tools.
Brushes
For satisfactory results, we choose high-quality brushes made of natural bristles or artificial fibers – just follow the price; more expensive brushes give better results. Cheaper brushes are great for outdoor work, for example, to impregnate wooden fences or gazebos.
Best quality brushes, handled properly (tooth. frame on the opposite page), the more they are used, the better they are. Loose villages fall out, and the ends are rounded. The new brush is first used for priming and applying the foundation, and then – as it ages – we designate it for decorative painting.
Size brushes are most useful for painting edges and windows 12 mm, 18 mm i 25 mm.
Wide brushes are suitable for painting walls and ceilings 10 cm, 12,5 cm, 15 cm i 20 cm Radiator brushes have a long handle, which allows you to paint all the nooks and crannies behind the radiators.
Rollers
They allow you to easily and quickly apply paint to large ones, flat surfaces without leaving streaks. They are available in many sizes and varieties. They are especially recommended for the application of water-based paints (emulsion). Non-drip paints can be rolled directly from the can, but for traditional paints a litter box should be used. A telescopic boom will be helpful for painting ceilings and walls. There are different types of rollers:
Foam – Easy to clean, but they do not give a smooth finish and tear on rough surfaces.
Hard rollers – They give a smooth finish. They are not suitable for structural surfaces.
Sheep's wool – Expensive, but durable; suitable for rough surfaces.
Corded – Their long, the loose bristles are suitable for structural surfaces and the application of structural paints.
Radiator rollers – Small rollers, with fluffy hair and a long handle; they enable painting behind radiators and other hard-to-reach places.
Invoiced rollers – Special rollers for structural paints, giving the effect of a purée or other.