For what purpose are paint and plaster mixers used? The answer is very simple with the mixers, we are able to mix any color from the sample mixer from KABE.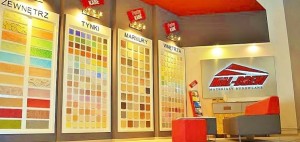 Employees in the store thanks to many years of experience, will help in the selection and selection of the appropriate paint color from KABE, and other producers with which our store is equipped. Within 48 hours we can work out for you, practically every color thanks to the use of appropriate RAL and NCS color guides. We can prepare appropriate samples especially for our clients, which will allow you to choose a specific color like this, which already suits each client individually.
In the store, you can be sure, that all products are mixed on the original pigments, provided by the manufacturer, all materials used by our employees are originally sealed and packed. We offer the option of ordering in case of too little diluted amount of paint, the product of the same color, this may show our precision in creating the paint.
Long-term cooperation and satisfaction of our customers with Kabe products , allows us to expand the range of their materials. The most popular products of the Kabe company are:
PERFECT COLOR - KABE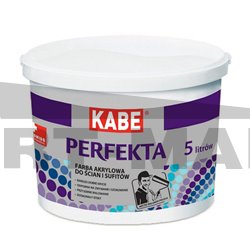 Perfect in a wide range of colors - acrylic paint intended for painting walls and ceilings. Bardzo dobrze kryje, has high resistance to washing, opakowania dostępne w naszym sklepie to 2,5 – 5 – 10 -15 liters.
FARBA AQUATEX – KABE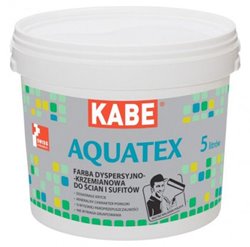 It is a silicate-dispersion paint with very good coverage, with high vapor permeability, used for painting wet and damp surfaces, has high resistance to scrubbing and washing, no priming is needed. Available colors according to the pattern, packaging 2,5 – 5 – 10 liters.
You want to order a sample sample, contact us.