Wallpapering of arches
Paper the outer wall and fold a wide margin towards the inside of the arch 2,5 cm. Then cut small pieces along the arch, triangular cuts. Thanks to them, you will be able to fold the wallpaper without fear, that it will tear. Bend the wings and press them against the wall. Then glue the inside of the arch with two strips of wallpaper, the width of which is ideally suited to the thickness of the wall. Start at the bottom and work your way up, all the way to the top of the arch. Butt the two strips together.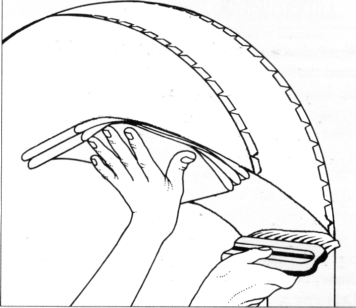 Wallpapering of arches
Carefully align the edges of the paper with the edges of the inside of the hatch.
Wallpapering of corners.
The connectors will be less visible, if we put them in a corner. So, as long as the sheet edge does not fall on the fold line of the wall, you will have to cut it lengthwise in half. The principles of wallpapering angles and corners are similar. If there is less than the full width of the wallpaper to bend the wall in the corner, you should measure the distance from the last connector to the angle. On the left side, mark the cutting line, checking, whether it will come out on the right side, otherwise, the pattern may not match. Mark the edge with a pencil, which is to go to the angle. When you have glued the first strip of fabric, put the others on the adjacent wall. Take care, so that its edge overlaps the joint.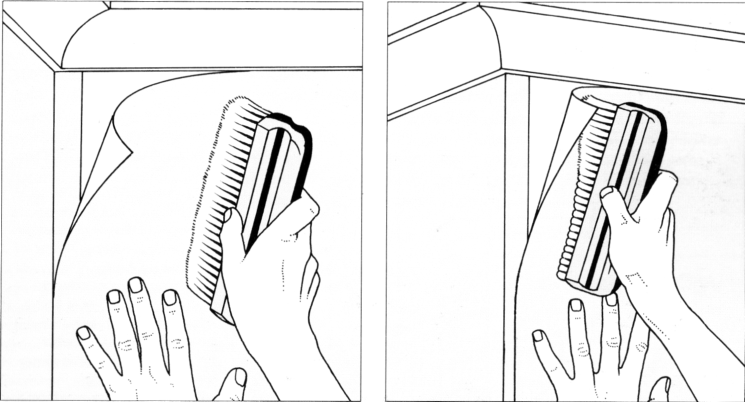 Angles and corners.
Cut the wallpaper sheet lengthwise with the strips in mind on the adjacent walls. Leave some margin for the bet. Apply the first strip. Mark a guideline on the adjacent wall, before you apply the remaining strip. For patterned wallpaper, check, whether the patterns of both pieces match.